Individual Vehicle Leasing Program
  Leasing is the smart choice in today's evolving economy! Leasing gives us the freedom to drive the latest model while enabling you to keep up with rising inflation rates by allowing you to manage your bank account as prices rise and fall.
Individual Vehicle Leasing Program
Leasing is the smart choice in today's evolving economy! Leasing gives us the freedom to drive the latest model while enabling you to keep up with rising inflation rates by allowing you to manage your bank account as prices rise and fall.
Mobilease has been in the leasing business for over four decades. The leasing industry has expanded alongside the increased use of technology and rapid economic changes. People want the latest vehicles, and leasing enables them to get them without waiting years for the latest models. Leasing allows you to live your life freely, without worrying about unstable inflation rates eating away at your bank account. Mobilease provides all its clients with a quality service tailored to their needs as individual lessor and business owners. We understand how important it is for each of our clients to be completely satisfied with our services, so we strive to provide each client with all the information needed to make an informed decision about leasing their next vehicle through Mobilease.
Experienced Consultants
Expert Consulting is a one-stop shop to make your car shopping experience as hassle-free as possible. We save you time and money at the dealership by helping you order and customize your car with all the options you want. In the color and with the equipment you want, your exact vehicle is personally delivered to a location most convenient for you.
Our Leasing Advantage
We give you the best vehicle, priced to your exact specifications, with a payment plan tailored to your needs. Our friendly agents will deliver it right to your door.
Our Network
With over 40 years of experience, we have built vast connections among dealers, manufacturers, auction houses, and financial institutions. These strong relationships allow us to find vehicles at a price that works for you.
Our White Glove Treatment is an exclusive aspect of our lease program. We are pulled in so many directions in today's information age—between family commitments, work obligations, and social events. We understand that people don't have enough time to go to a dealership and negotiate for a car or wait for service to be completed. That's why our potential clients and current clients have the flexibility to call or email their assigned account manager to initiate services. Our approach to individual leasing is designed with you in mind!
When you lease a car from Mobilease, you can expect these services, whether in the Houston area or abroad. Our quality of service remains the same.
Five Star Treatment
We provide Five Star Treatment to all of our clients—it's a promise we've made to them.
Schedule a Test Drive
We can meet you at your home or office with most Car, Truck, or SUV models.
Personal Account Manager
Your Personal Account Manager is standing by to schedule maintenance or provide assistance should you need it.
Complimentary Loaner Vehicle
Bill Consolidation
For all maintenance and repair costs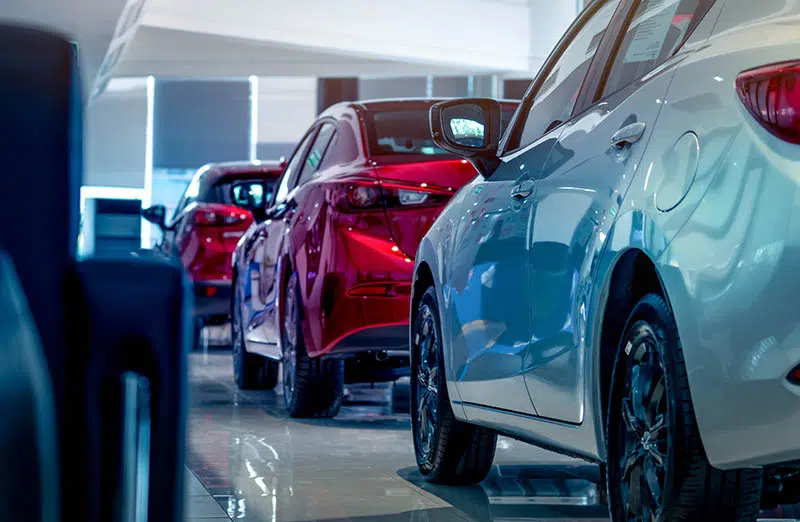 The decision to lease or buy is a big dilemma for most people looking for their next vehicle.
The majority of individuals lease vehicles because they can drive a more expensive vehicle for less money than an outright purchase. When purchasing a car, consumers pay more upfront but benefit from owning their vehicle in the long run. They own the vehicle, no matter what happens to the value of the car or its performance over time. With a lease, individuals can stay on top of automakers' newest technologies by frequently trading in their vehicles for newer models that include those features. Additionally, most leases have an option to purchase or trade in the vehicle. 
The difference between leasing and buying a car seems straightforward. Leasing a car gives you the option of driving a new set of wheels every few years; buying it means that you plan to drive the exact vehicle for a longer period. Leasing usually includes a warranty covering most of your repairs; buying means accepting higher repair costs as the car ages. Leasing agreements can limit your mileage; buying allows you to put as many miles as possible.
Here are some benefits of leasing:
Lower Payments – When you lease a vehicle, you only pay for the vehicle's depreciation and not interest or principal payments. Therefore, your monthly payments can be less than what you would pay if you bought the car.
Tax Benefits – If you use your vehicle for business purposes, you may be able to take advantage of tax breaks.
Trade Equity/Deficit – Leasing allows you to minimize depreciation risks and avoid being upside-down when trading in your vehicle.
Low Maintenance Costs – Most leases will end before the odometer reaches 50,000 miles, allowing the car manufacturer's warranty to remain effective. Routine maintenance such as oil changes, tire rotation, and the like will cost you less than if you owned the car outright.
Safety & Features – Leasing is a great way to drive the latest models of cars, enabling you to enjoy the latest body styles and the most advanced technology. Leasing also provides access to the safety features that are important to you.
We will work with you as your advisor to make sure you end up with a vehicle that is right for your needs.
"Great customer service, highly recommend. Thank you Billy!!"
"What has pleased me even more is the "after lease" service that you have provided. Your responsiveness to questions, putting in the extra effort and handling the closing out of the leases has impressed me immensely. The high standards that you have maintained on this account will go a long way in making this a mutually beneficial business venture."
Manuel F. Colaco
VP of Insurance and Safety
"Dealing with Mobilease was the greatest situation, everything went really smoothly. We couldn't be happier."
3815 Dacoma St. Houston, TX 77092
Are you ready to get started today? If you have any questions or requests please call today or fill out the form below so that we may put the excitement back into getting a new car for you or a family member.