Pre-Owned Vehicle Program
  Mobilease's Pre-Owned Program differs from the rest. We have hand-selected, quality vehicles in a haggle-free environment. Here you'll find no pressure to buy today, but rather our goal is for you to leave confident that a sound and fair deal was made.
Pre-Owned Vehicle Program
Mobilease's Pre-Owned Program differs from the rest. We have hand-selected, quality vehicles in a haggle-free environment. Here you'll find no pressure to buy today, but rather our goal is for you to leave confident that a sound and fair deal was made.
The Mobilease Pre-Owned Vehicle Program
Let Mobilease Find Your Perfect Vehicle
No one enjoys the hassle and stress of buying a car. But Mobilease wants you to have an enjoyable experience, not just because you're purchasing a vehicle, but because it's a big purchase, and we want to do everything we can to make sure you get the right vehicle for your needs.
We offer a wide range of high-quality vehicles. Our cars and trucks are hand-selected to ensure our clients are receiving the best of the pre-Owned selection. We can locate one specifically for you if we don't have the exact vehicle you're looking for. We've set in place a process to make your entire buying experience with Mobilease as easy as possible. There is no price haggling or back and forth negotiating. Our staff members are authorized to make decisions without approval from any other source, which gives you security when doing business with us. We are committed to providing quality inventory at prices lower than traditional dealer prices.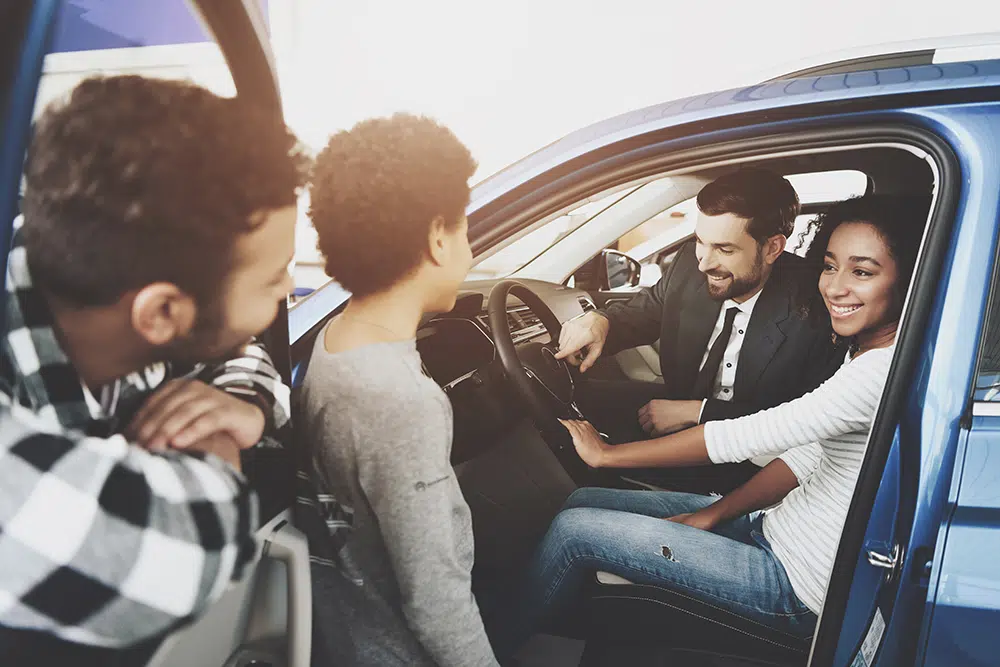 Our 32 Point Inspection Process
"Certified Pre-Owned" is a certification process that many dealers use to market the same pre-owned vehicle at a higher price. At Mobilease, we do the same 32-point inspection at the dealership of the model's manufacturer. The difference? We don't use fancy marketing terms to raise the price.
Our inventory comes with a clean CARFAX report and has a CARFAX money-back guarantee. We are proud to stand behind everything we sell. View our YouTube video that details the Mobilease inspection and reconditioning process.
Mobilease guarantees you a great car, truck, or van at an affordable price with peace of mind knowing that your vehicle has been checked, reconditioned, and certified by experts.
Mobilease Financing Options
Yes, we have financing options available! Mobilease has relationships with several banks and credit unions that allow us to offer competitive rates for our customers. We also offer special financing programs for those with poor credit or no credit history, so even if you had trouble in the past, we have options available for you.
Mobilelease Value Added Pre-Owned Programs
Our pre-owned program offers the full range of value-added programs that you will find at traditional dealers.
Extended Service Contracts range from 1 year and 12,000 miles to 6 years and 84,000 miles, depending on the year, make, model, and miles of your pre-owned vehicle.
Tire & Wheel Repair or Replacement Program reimburses the cost of repairing or replacing tires and wheels damaged by a covered road hazard. Repair or replacement includes mounting, balancing, new valve stem, and sales tax. You can choose a program that suits your needs for three, four, and five-year periods.
GAP Insurance will insure the difference between what you owe on a vehicle and what an insurance company says the vehicle is worth.
Note: All of these services are backed by a reliable industry-leading company with an excelling reputation in the industry and utilized in many franchise dealers across the country.
Additional Mobilease Benefits
Trade-in Program – we accept trade-in vehicles, and we will buy your trade-in even if you don't buy our vehicle.
Consignments – we will advertise your vehicle on a consignment basis
Pre-Owned Order – we will fill your pre-owned vehicle request if we don't have the exact make and model in our current inventory
Certified Appraisals
Free CARFAX Reports
Disposal Program – we can sell your obsolete vehicles, running or disabled, with free transportation.
Administrative Services – We process all paperwork needed for buying or selling a vehicle
Commonly Asked Questions
Does Mobilease Offer A Guarantee?
Every vehicle purchased from us comes with a CARFAX report and has a CARFAX money-back guarantee.
What Is a Fleet Vehicle?
Individuals or families did own most vehicles you can buy at a used car dealership. Fleet vehicles are different. These vehicles have been owned or leased by a business, government agency, or some other type of organization.
Why Buy a Former Fleet Vehicle?
Great savings opportunity: Typically, fleet vehicles are purchased in large quantities at a discount. This lets fleet owners sell them at a lower-than-average price on the used-car market once they're ready to part ways.
Well-maintained: Companies that own vehicles want to ensure their fleet stays in service by ensuring it's well-maintained. These vehicles are typically serviced per manufacturers' recommendations, which isn't always the case with privately owned used cars.
Newer and less expensive: It's not uncommon for fleet vehicles to hit the used car market after just a year or two of ownership in a fleet. These can be a lot less expensive than other types of used cars, which means you can now afford a newer model than you might otherwise have been able to afford.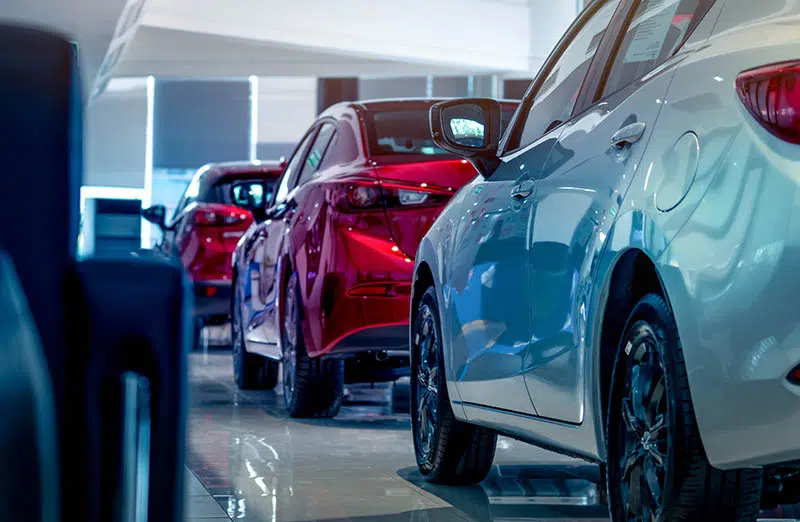 "Customer for life! Billy helped make this purchase on of the most amazing purchases of a vehicle I have ever purchased.My story: When I found the vehicle on Car Gurus I was skeptical because the company was small and I had never heard of them. I decided to go ahead and go visit the company and look at the vehicle. When I arrived I was introduced to Billy and this is when I learned that it wasn't available. Now this is when I was excepting to be shown other more expensive or unwanted vehicles. I was wrong, Billy simply told me that the vehicle had been taken to Mac Haik Chevrolet for some repairs and he would happily notify me when it returned if I wanted him to. Now I was impressed that the vehicle was being repaired at a well known shop not by an "in house mechanic". I provided Billy with my number.About 1 -2 weeks later Billy called me and told me the vehicle was back When I arrived I found that the vehicle looked just as it was described and photographed. I was allowed to look over the vehicle with no interruptions and I got to take the vehicle on a REAL test drive. What do I mean by this, well I wasn't restricted to a 1/2 mile around the block test drive. I was allowed to drive it for about 30 mins with no rush to bring it back. It was like the good old days of test drives. Financing and purchase of the vehicle went smooth.After my credit union sent the payment to Mobilease Inc. Billy offered to deliever the Yukon to my residence. A date/time was scheduled and Billy arrived with the vehicle. Oh and I don't know how many of you have bought a used vehicle lately from Ron Craft x3, Streater & Smith Nissan x1, Friendly Ford x1, Community Toyota x1 but they will not sell you the car with a full tank of gas. Not Billy he filled the tank up before putting it in my driveway.Now when I took ownership of this vehicle a problem developed that we didn't notice. Billy simply took it back to Mac Haik and had them fix this at Mobilease expense even though I owned the vehicle by paperwork standards meaning they could have walked away with the money and told me it was now my problem like Streater & Smith Nissan did. They cared more about taking care of the customer at any expense!! Don't judge this book by its cover they are a family owned amazing company and if you find yourself in the market for a used vehicle go take a look you will be amazed as I was. This review was written 2 weeks after I got the vehicle back to try and give a good review.Thank you Billy Allen and Mobilease for the best car purchase I have ever had."
"Mobilease was an easy, no pressure truck buying experience!Billy is AMAZING to work with! We were out of state customers, no deposit was required to hold the truck, he picked us up at the airport, let us take our time looking the vehicle over/test driving it and had the paperwork in order quickly. Best buying experience we've ever had!!Thank you Billy, we will definitely be returning customers!!"
"We had an AMAZING experience at Mobilease Auto Sales with the help of our new friend Billy Allen! We scheduled an appointment to see an F250 and were definitely in great hands without even knowing it. Billy assisted us with tons of questions that we had and allowed us to test drive the truck without any obligations. Billy was professional, knowledgeable, kind, and respectful. He has such a friendly and likable personality that makes you feel so comfortable, as if you've known him for years. Billy made our buying experience so smooth by driving our soon to be truck to our home, completing all documentation ahead of time and closing the deal in our own dinning room. Billy took care of the registration and title transfer at his own time without us having to worry about a thing.Mobilelease is definitely utilizing innovation in providing above and beyond EXCELLENT service that cannot compare with other dealerships. This was our BEST vehicle shopping experience ever. Please give Billy a call at Mobilease if you desire a WONDERFUL experience along with a new go to friend when a new vehicle is needed."
3815 Dacoma St. Houston, TX 77092
Want to learn more about Mobilease?  Please feel free to contact Mobilease by filling out the fields below. Our Customer Service Representatives will respond to you shortly.